If your married but think you're hardly getting by, then this list of funny marriage advice from the oldies is what you need! Learn the secrets to growing together and getting old for years without losing your sanity in the process.
Marriage Advice | 8 Funny Quotes Grannies Like to Tell
There's a huge difference between a wedding and a marriage. The latter is a "till I die" affair, after all. But what's the secret to keeping your relationship for the rest of your blessed life? Besides taking each other on dates and keeping the passion alive, you can learn a thing or two from our grannies. They can tell us a whole lot about love and commitment.
1. You can never please your loved one – or can you?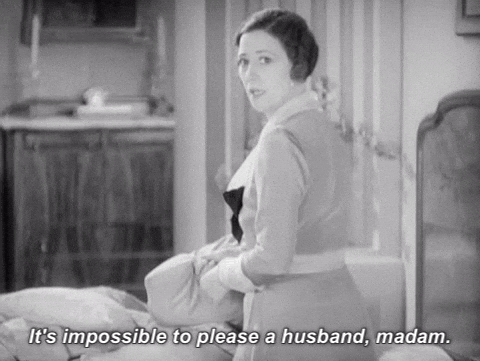 You are not in a marriage to please another person. Instead, you said I do because you believe you can love the person until you take your last breath. Simply put, you do things out of love first and foremost.
2. Counseling or divorce – you choose
Ladies, there's absolutely nothing wrong with getting help if it means saving your marriage. Go to couple's therapy, retreat, or counseling. Have a mediator if necessary. It's not going to be very easy, but this marriage advice will be worth it, you'll see.
3. Look who's talking
Speaking of marriage advice, who should you talk to? Simple. Get tips from those who made their marriage lasts. Their experience may be completely different from yours, but the basic principles can apply to all types of marriages.
4. Love better even when you're close to killing him
Are there times when you want to strangle your husband for annoying you to hell? I do, countless times. But why am I still with him? Besides the fact his mistakes and flaws are minuscule to what an awesome guy he is, I choose to love him better than before and bigger than his weaknesses.
5. Agree to disagree
To be clear, there are so many things you should agree on such as how to manage your finances or how to raise your kids. But arguing on how to sleep on the bed or who should do the laundry? Unless these things really matter to you, don't sweat the small stuff and just let things go.
6. Go on, change for the better
Before I got married, I always think, "Nope, no man can force me to change, and I won't change him either! You've got to accept your partner for who is." Years after, I ate my words because both of you have to change, but this time for the better. Can you imagine how disastrous it would be if both of you insist on doing and thinking whatever you want?
7. Always think 50-50
Your gramma may have stayed at home raising the kids or grampa may have mowed the lawn for years. Regardless of the duties couple play, both do their share in the marriage. Besides, it makes marriage more effortless, easier, and comfortable! Wouldn't you like that?
7. Say sorry and shut up
Here's one funny marriage advice that says a lot. Happy couples don't just know how to say sorry. They also know how not to rub their victories on their partners' faces.
Make the most out of your relationship! Get more pieces of marriage advice from these fun couples who have been together for 20 years or more. Don't forget your tissues as this video is heartwarming:
Who doesn't want to have a long-lasting marriage? But you already know it's not a walk in the park, so you might as well as learn from the oldies. These may be pieces of funny marriage advice, but they work.
What's the best marriage advice you received from the older couples? We'd love to know them! Want to live a life with no regrets? Consider this to-do list before getting married.
Follow us on Facebook, Pinterest, Twitter, and Instagram!
Editor's Note – This post was originally published on August 2016 and has been updated for quality and relevancy.
Featured image via hypeness.com.br