Wondering how to get over a breakup? There will be no pity party for you with these fun ideas! Before you know it, you're so ready to move on and look forward to better things!
How To Get Over A Breakup Like A Champ
At some point, we ladies get to ask ourselves, "How to get over a breakup?" because, well, sometimes we make bad choices that lead to bad relationships. Or perhaps it simply didn't work out, the circumstances weren't right, etc. Regardless how it was, moving on is the hardest part of the journey. The good thing is there's no need for sulking as you can have fun while doing it! If that's so hard to believe, just check these ideas out:
1. Dance like there's no tomorrow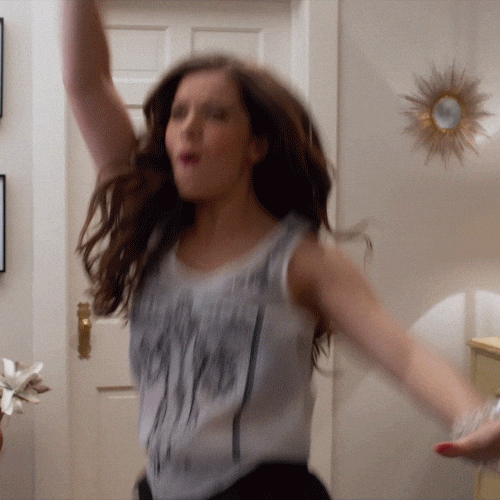 Come on, play some EDM on full blast and shake your booty! Sweat off all your frustrations, anger, and anxiety. Shake away those tensed nerves and get high on endorphins to uplift your mood.
2. Listen to your breakup playlist
Listening to a breakup playlist may not be your definition of fun, but perhaps you haven't tried it. The words of Bruno Mars's Grenade or Brian McKnight's One Last Cry will let you cry a river of tears and make the moments silly once you've learned to let go.
3. Disconnect
Do you know one of my best tips on how to get over a breakup? Leave social media. After all, you'll feel a lot worse when you keep on seeing friends living a happy life. You'll just get jealous of others and resent yourself. Instead, use it to enjoy some downtime. Do the things you stopped doing because you're so busy with Facebook, Twitter, and Instagram. Read a book, take a walk around the neighborhood, or just enjoy the peace and quiet of not seeing your ex and your common friends online.
4. Start a good morning routine
A great mood always begins in the morning, so here's some breakup advice: consider changing your morning routine and make it better. Eat a nice breakfast before drinking coffee or say a mantra or affirmation. How about squeezing in some yoga or meditation? Isn't a beautiful morning a good way to make the rest of the day awesome as well?
5. Shape up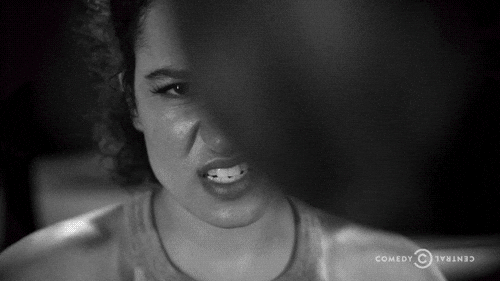 The best revenge to the loser who broke your heart is to look your best. Shape up! Get back or begin your fitness program. Mix your exercises from Pilates to yoga or TRX. Or you can consider tip #1 and try Zumba. How about swimming or trying the extreme hiking trails? Don't just be lean, sexy, or pretty – be strong and confident.
It's out with the old, in with the new. Get your life back on track on a clean slate by doing spring cleaning. Make your home cozy, bright, and refreshing (and your chores fun!) by adding a few plants, putting your homemade air fresheners, or lighting votive candles at night.
7. Volunteer
You are a person who has SO MUCH love to give left, so why don't you share it with the people or animals who need it the most? Volunteer. Sign up for food drives or cook in food shelters. Build houses with Habitat for Humanity or go as far as Costa Rica to work in a sloth sanctuary. Plus, this will look good on your resume. 😉
8. Learn a new skill
Here's another idea on how to deal with a breakup: stop thinking about what happened wrong for a moment. Fill your mind with something else, something new, like a hobby or a skill. Because it's spring, you can find amazing and even free classes around you. Or you can pay a few dollars for a few days of workshops. Of course, you can always go back to school.
9. Spend cuddle-less nights watching comedies and horrors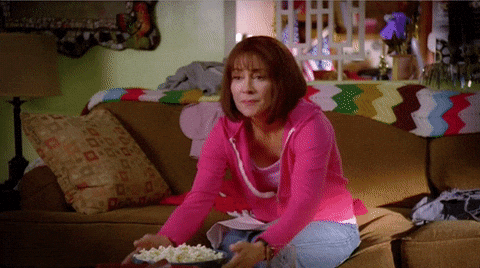 No lover to cuddle? No problem! Sign up to Netflix and watch the comedies, thrillers, documentaries, and horror to your heart's content. To make it even more fun, call your best friends for an overnight PJ party. Don't forget the popcorn, all right?
Legally Blonde
MGM (08/21/2007)
Prime Video, PG-13 (Parental Guidance Suggested)
Running time: 96 minutes
Reese Witherspoon, Luke Wilson, Selma Blair, Matthew Davis, Victor Garber
English
When every little corner of your world reminds you of the both of you, then take this note on how to get over a breakup fast: leave. Get as far away as you can, and while you're at it, disconnect. A complete change of scenery has a power to always change your perspective. For starters, here are 15 best travel destinations for soul searching.
Does his smell linger on the bedsheet? Does he have his toiletries in your bedroom bath? Then it's time to revamp your room and make it your own. Here are some amazing bedroom ideas you can try today.
12. Get a makeover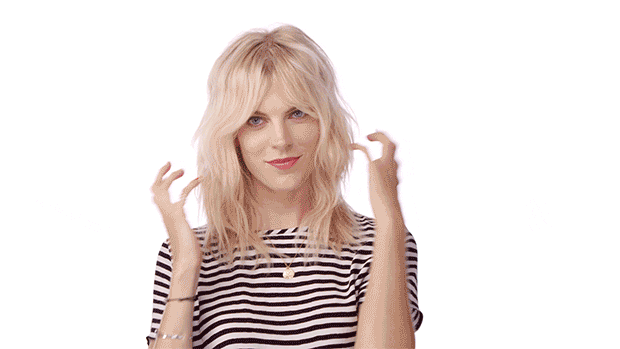 And I am not saying a hair trim. Be more experimental! Dye your hair ombre or try this trendy nail art. When you feel crushed, your self-confidence dips, so get it back up starting with not just looking pretty but also feeling brand new. 🙂
13. Party
Stop the pity party! Instead, get those wine bottles or prep these mocktails (because hangovers are nasty), shout out to your friends, drink, and be merry.
14. Go solo
How about a change of mindset here? Instead of wallowing why you're left alone, think about the many things you can do by your lonesome. There's no someone who can tell you what you can or cannot do. Look forward to that adventure.
15. Eat with gusto
Elizabeth Gilbert didn't begin her journey with a prayer. She ate – and with gusto – when she went to Italy. You don't have to pack your bags and go to Europe to do that (although that's always an option). Date yourself and try those fancy restaurants you may have been forced to skip because paying for two is expensive for both of you.
There's nothing more satisfying than knowing these tips on how to get over a breakup is really good for the body, mind, and soul. For a clearer idea how these things can help you, watch this video in full screen:
Ladies, there's no right or wrong way on how to get over a breakup, okay? You do what you have to do to survive, and trust me, YOU WILL MAKE IT. Nevertheless, a dozen or more ideas can make the traumatic process faster and easier.
What are your ideas on how to get over a breakup? Help your soul sisters by sharing them with us. For more ideas on how to self-love, here are 21 ways to nourish your body and mind.